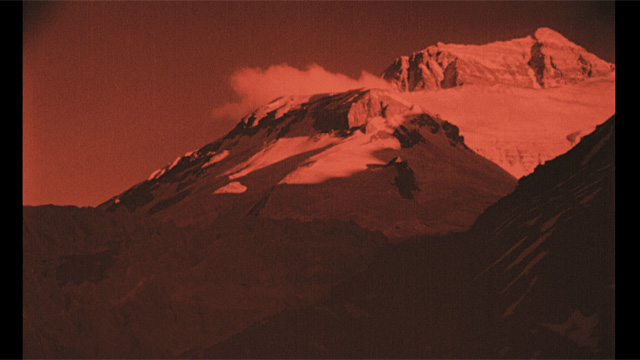 AGI's weekly events column is back and ready to get you started for the 7 days to come with a load of new Asia-related things to do. Have your pen handy to schedule in a few dates on your calendar….
GO
'Dayanita Singh – Go Away Closer' is on now at the Southbank Centre's Hayward Gallery until December 15. The gallery presents a landmark project in the artistic life of Indian photographic artist Dayanita Singh, one of today's foremost photographers. Singh is internationally acclaimed for breaking away from the print-on-the-wall tradition of art photography and creating unique mass-produced artist's books. Used as a raw material, photography is a starting point for Singh, rather than an end in itself. Go Away Closer is the first major UK retrospective of Singh's work, which investigates and challenges the boundaries and practice of photography as an artistic medium. The exhibition brings together Singh's artistic oeuvre from the past 25 years and her portable museums, a major new body of work which has developed from her experiments in book-making. More information is available here.
'Masterpieces of Chinese Painting 700-1900' is a new exhibition at the Victoria & Albert (V&A) Museum in Knightsbridge which will run from October 26 until January 19 next year. Presenting one of the world's greatest artistic traditions, this is a once-in-a-lifetime chance to see rare surviving works of art drawn from collections around the world. Explore over 70 of the finest examples of Chinese painting, from small-scale intimate works by monks and literati through to a 14-metre-long scroll painting, many of which are shown together for the first time. Standard tickets are £12. A companion book is also available.
Ming Tiampo will give a talk at the Japan Foundation in London on 'World Relevance: Why Japanese Post-War Art Matters', October 22 at 6:30pm. This will be a rare opportunity to hear from one of the world's  foremost experts on post-war Japanese art who was behind the scenes of one of the most successful recent post-war Japanese art exhibitions in the United  States. The event is free but booking is essential. To reserve a place, please contact event@jpf.org.uk with your name, details and those of any guests.
WATCH
'The Epic of Everest' is the official film record of the third attempt to climb Everest is one of the most remarkable films in the BFI National Archive. This legendary expedition culminated in the deaths of two of the finest climbers of their generation, George Mallory and Andrew Irvine, and sparked an on-going debate over whether or not they did indeed reach the summit. Filming in brutally harsh conditions with a specially adapted camera, Captain John Noel captured images of breathtaking beauty and considerable historical significance. The movie is among the earliest filmed records of Tibetan life and features sequences at Phari Dzong (Pagri), Shekar Dzong (Xegar) and Rongbuk monastery. Now showing at the BFI National Film Theatre, Southbank through the end of October. Also online using BFI Player. DVD & Blu-Ray will be released next January.
'Like Father, Like Son' is the new family drama from acclaimed Japanese director Hirokazu Kore-eda, who paid a visit to the BFI London Film Festival last week. His newest work, playing in limited release around London and the UK, was nominated for the Palme d'Or at the 2013 Cannes Film Festival. It won the Jury Prize and won a commendation from the Ecumenical Jury.
NOTE: The 'Eat Out' and 'Read' sections will return soon…